Visit Rheonik in Abu Dhabi
Hall 8, Booth No. 8812
ADIPEC 2022 Exhibition and Conference
ADIPEC 2022 is where the world's energy ecosystem will come together to explore market trends, source solutions and conduct business across the industry's full value chain.
We will present our products with extensive innovations and possibilities for absolutely precise and reliable measurement results.

Experience in live demonstrations the unique performance spectrum of our Coriolis mass flow meters for Chemical Injection, Low Flow or Fast Filling applications. We are extreme in all aspects and support you in designing your processes even more efficient.

We look forward to seeing you at our booth and talking to you.

We get flow measured.

Up to 1722 bar (24,975 psi)
Range from 1/24" up to 12"
Range from 0.002 kg/min to 30,000 kg/min
Wide turndown > 1:100
Up to 0.05 % uncertainty
Rare materials available
Assurance Factor® at any time
Show Dates:
31 October – 3 November 2022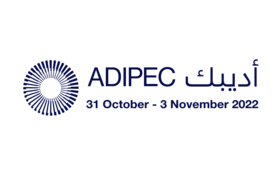 Abu Dhabi National Exibition Centre