Hydrogen Filling Stations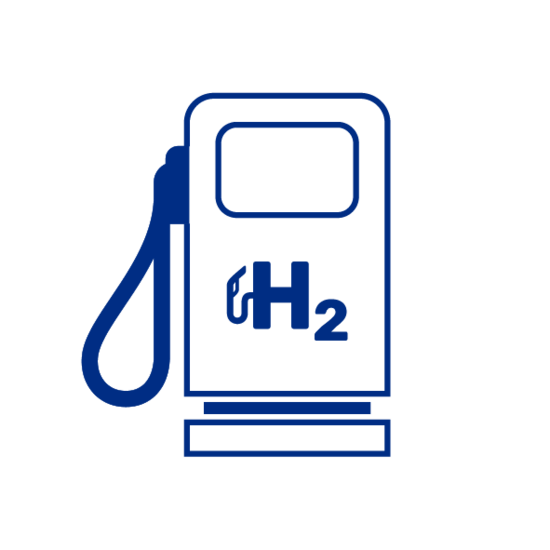 Hydrogen fueled vehicles have become a common sight in many areas of the world. America, Canada, Japan, China, and many European countries have established a basic network of hydrogen stations supporting fuel cell cars and that network is expanding. The implementation of clean fuel technologies is an increasing priority for many countries amid concerns about global warming.
Rheonik is a pioneer in the hydrogen fuel cell revolution. From the very outset, Rheonik has worked with all the major hydrogen suppliers to produce accurate flow meters that can handle the extremely high pressures associated with hydrogen distribution and dispensing.
Hydrogen fuel dispensers have been installed alongside gasoline and diesel dispensers in many filling stations around the world. Fuel cell vehicles can pull up, connect a hose, and fill up their tanks just like vehicles using traditional petroleum-based fuels. The heart of a hydrogen dispenser is the point-of-sale flow meter. Meters must be Weights and Measures approved to ensure end customers receive the amount of hydrogen they are paying for. Sold in mass (kg), Coriolis meters are ideal for the service as they read primarily in mass and have a large measurement turndown capability.
In this challenging measurement application, cars are refuelled with pressures of up to 700 bar and trucks and buses with up to 350 bar at a temperature of -40 °C. Cooling the hydrogen to -40 °C is necessary to keep refuelling times short. A car with a tank capacity of 5 kg can thus be completely refuelled in about 3 minutes. At higher hydrogen temperatures, the excessive heating of the vehicle tank would result in a reduction of the refuelling speed and thus an extension of the refuelling times.
During refuelling, the RHM flow sensor is subject to high pressure and temperature gradients. The required measuring accuracy according to the harmonised standard OIML R139 is an important requirement for the measuring system. Despite the challenging conditions, Rheonik's Coriolis flowmeters meet the requirements for measuring accuracy and reliability and are approved according to OIML R139 and MI002/OIML R137.
In addition, the RHE flow transmitters enable a secure transmission of the measured values directly to the billing system as well as to the control system of the petrol station.
The reliability and performance of Rheonik Coriolis flowmeters in hydrogen applications are guaranteed by the many years of experience gained since the first installation in 1999 - they are also confirmed again and again by our customers due to the wide and varied use of our measuring systems.
Most hydrogen dispensers around the world are fitted with Rheonik flow meters. Dispenser manufacturers everywhere are confident that when a Rheonik meter is installed, it will provide the performance and reliability that they, their customers and the hydrogen buying public require and demand.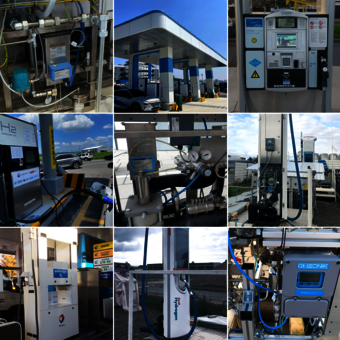 Rheonik Flow Meters for
Point of Sale Dispensing
Tube Trailer Distribution Metering
Fork Truck/Industrial Vehicle Fueling
Rheonik coriolis features
Pressure ratings up to 1400 bar
Sizes available for filling automobiles, Industrial vehicle, trucks
Hydrogen compatible wetted materials
Custody transfer lockable
Rheonik Coriolis Flow Meters are the smart choise for hydrogen gas flow metering the are
Small footprint
High pressure rated
Low maintenance - no moving parts
Wide measurement turndown capability
Useable in hazardous areas
Supplied with built-in detailed diagnostic capabilities
Certified according MID MI-002, OIML R 137-1&2:2012
Certified according CS OIML R139
What flow measurement challenge do you have that we can solve together?