35+ Years of Coriolis Innovations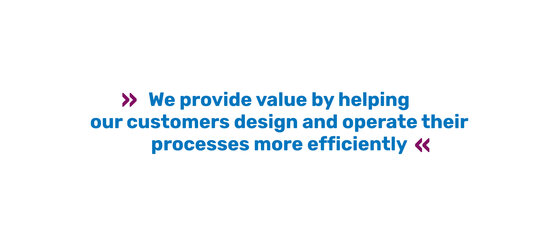 Precision, Dedication & Passion

For over 35 years, we have made it our mission to empower industry partners and enable them to make their processes more efficient, thus saving costs and resources.
We are 100% focused on perfecting Coriolis mass flowmeters. And because we invest all our engineering skills in this technology day in and day out, we are really, really good at it. This has allowed us to pioneer in many areas, such as hydrogen, high pressure devices or special materials.
We guarantee our international customers and partners a maximum of flexibility, so all our measuring instruments are custom made at our production site in Germany. This enables us, for example, to deliver just about any connection with our devices.
In all this, we always strive for one goal: absolutely precise measurement results!
2022
CS OIML CERTIFICATION R 139-1 (2018)
RHE 4X transmitters & RHM 04/10 for Hydrogen
2022
NEW RHE 42
Fully digital RHE 42 explosion proof transmitter with patented signal detection software

2019
MID APPROVAL
First approvoval for Hydrogen dispenser based on OIML R139
RHE 2X transmitters & RHM 04–15 for Hydrogen

2019
MID CERTIFICATION DE-19-MI002-PTB003
RHE 2X transmitters & RHM 04–15 for Hydrogen

2018
INDUSTRY PARTNERSHIP
New RHE 2X transmitters partly developed in cooperation with the DOE. First solution for H2 distribution trucks

2017
RHE2X TRANSMITTERS
New transmitter platform with display – versions for compact panel mount, wall mount and Exd are available

2016
OPTIMIZED SENSORS
Small sensor series with improved DP and stability

2015
NEW FLOWMETER GENERATION
Launch of the RHE 16 transmitter – a new transmitter platform with self-diagnosis

2014
EXIT FROM THE GENERAL ELECTRIC COMPANY (GE)
Rheonik spin off from GE to better focus on Coriolis technology

2012
GOING EXTREME IV
First 4″ Coriolis in full Hastelloy C22 for Enhanced Oil Recovery (EOR) with 300 bar

2009
GOING EXTREME III
Provision of high pressure, 400 °C, large size Coriolis meters for the Vienna Refinery

2008
ACQUISITION BY THE GENERAL ELECTRIC COMPANY (GE)
In February 2008, GE integrated Rheonik into its Sensing & Inspection business branch

2006
LARGE OIL & GAS PROJECTS
RasLafan Qatar LPG Export Terminal with 12″ large size custody transfer flow sensors

2003
GOING EXTREME II
First 1000 bar Coriolis Flow Sensors for the start of Hydrogen Industry of car fueling

2000
LARGEST CORIOLIS
First 12" Coriolis Flowmeter – Largest Coriolis Meter in the Market

1998
MULTI VARIABLE
New Transmitter platform with multi variable measurements such as Brix, Concentration etc.

1997
CUSTODY TRANSFER
Custody Transfer Approval based on OIML R117

1995
TANTALUM
First Tantalum Flow sensors to measure most aggressive acids

1993
GOING EXTREME I
First 3″ solution for 350 deg C at 100 bar pressure for the SHELL PER+ refinery

1990
CNG FILLING
First Compressed Natural Gas (CNG) Coriolis Flow Sensor for hundreds of CNG filling stations in Italy

1989
SMALLEST CORIOLIS
Introduction of the Coriolis Sensors with the smallest diameter of 0.7 mm to measure drip flow of less
than 1 g/min – smallest Coriolis Flowmeter in the Market

1987
EXPANSION
Quick expansion of the business on larger sizes up to RHM30.
Wide success in the Polyurethane industry due to the robustness of the sensor

1986
FOUNDATION
Foundation of Rheonik and introduction of the Omega Shaped Coriolis Flowmeter.
The patent for the Omega got awarded. Market Lauch of the first sensor sizes RHM03 and RHM06 with superior signal to noise ratios.

1983
INVENTION
Karl Küppers starts the development of a unique Coriolis Mass Flow Meter meter based on a torsional oscillation system.