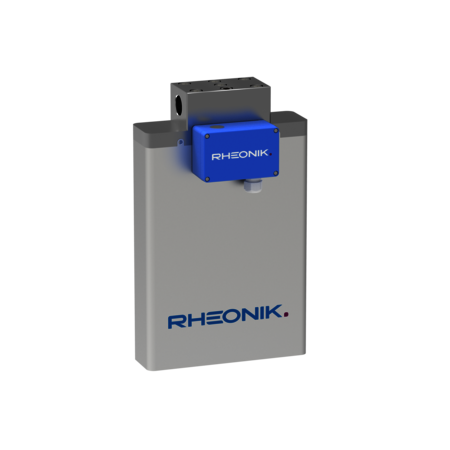 RHM 20
FLOW SENSOR
The RHM 20 is a 2″ meter designed for general purpose flow measurement without the need for maintenance. Robust and accurate, the RHM 20 outperforms other flow technologies at an attractively low cost of ownership.
Range: 1 kg/min up to 480 kg/min
Pressure: up to 400 bar (5801 psi)
Temperature: -50°C (-58°F) up to +210°C (410°F)
Accuracy: 0.1 % of rate
Materials: SS 316L / SS 316Ti, Alloy C22 – 2.4602, Tantalum – UNS R05200, Super Duplex – 1.4410
Process Connection: 1" up to "
CONFIGURE
---
CATEGORY
Medium Size Sensors, Chemical Injection, Fuel Consumption, Oil Measurement, Plastics Production
Nominal Flow (Qₙₒₘ)*

300 kg/min (661.4 lb/min)

Maximum Flow (Qₘₐₓ)*

480 kg/min (1058.22 lb/min)

Typical Minimum Flow (Qₘᵢₙ)*

1 kg/min (2.2 lb/min)

Serial Tube / Single Path

Flow rates Qmax, Qnom and Qmin for "serial" sensors will be 50% of the above listed parallel/dual path version.

Operating Temperature

Fluid temperature range options cover applications from -196°C to 350°C (-320°F to 662°F).

Ambient Temperature

-50 °C to +80 °C (-60 °F to +180 °F) (standard), versions available for installation in vacuum chamber (-260 °C / -430 °F) or oven (up to +210 °C / +410 °F) (optional)

Pressure Ratings

Up to 1379 bar / 20000 psi - dependent upon material

Electrical Connection Sensor
w/o Integral Transmitter

M20 x 1.5 standard cable entry for JM, SM terminal box versions

Optional entries available: ½" NPT or M25 x 1.5 (only for SM) or ¾″ NPT (only for SM)

M16 x 1.5 standard cable entry for PM terminal box version

Max. cable length to remote RHE transmitter 100 m/330 ft

Sensor Enclosure Materials

Stainless steel 304 (standard), SS 316 (optional)

Coated aluminum terminal box, SS 316 terminal box (optional)

Enclosure Type

Protection class IP66, NEMA 4X (standard), IP66/67, NEMA 4X/6 (optional)

Wetted Materials

Flow tubes SS 316Ti, Alloy C22, Tantalum or SuperDuplex

Manifolds SS 316L; Seal material (manifold construction): PTFE

Standard flanges SS 316Ti, other connections SS 316L

Additional/customer specific materials available upon request

Process Connections

Nearly any – the Rheonik AnyPipeFit Commitment. Consult factory for types/sizes not listed in this data sheet on the Mechanical Construction pages

Pressure Rating Compliance

Europe – PED: Sound Engineering Practice (SEP), Module A2, Module B3.1+C2

Canada – CRN: Canadian Registration Number

Certifications and Approvals

ATEX / IECEx Approvals for Zone 0, 1 (details see page 17)

North American Approvals Class I, Div. 1, 2, Gr. A,B,C,D, Zone 0, 1

American Bureau of Shipping (ABS) Product Type Approval for use on marine vessels

Testing and Inspection

All sensors are hydro tested, calibrated and supplied with a traceable calibration certificate. Customized calibration and testing services are available

Project Documentation and QA, Services

Rheonik offers a full set of services for large and complex engineering projects.
Typical services offered are, but not limited to:

•Certificates of origin and conformity, mill certificates

•Data books including WPAR, WQS, NDT, test & quality plans, functional testing, calibration procedures, customized packing, factory acceptance etc.

•Painting to project specification

•Start up and commissioning services on/offshore

Options

Enclosure heating for high temperature applications

Cleaning for oxygen service , …

For more consult factory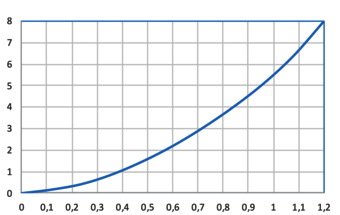 * At Qnom pressure drop across a parallel tube sensor will be approximately 1 bar (14 psi) for H20. Sensors can be operated at higher flow rates up to Qmax but pressure drop will be higher. Typical Minimum Flow Qmin is the recommended lowest flow rate for an accurate measurement. Sensors will measure flow rates lower than Qmin but uncertainty will increase beyond 1% of rate.
The flow rate specifications above relate to standard pressure, parallel tube, manifold sensor versions. Models with higher pressure ratings have increased wall thickness and will have higher pressure drops.