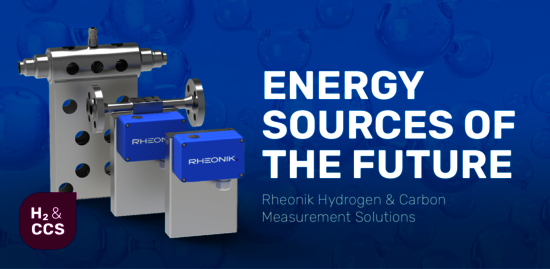 There are several ways to measure Hydrogen.
And ours.
Visit our exhibition booths in 2023
The energy transition is an important step towards a more sustainable and environmentally friendly energy supply. Hydrogen has a crucial role to play in this process.
As an energy carrier, hydrogen offers several advantages, including the ability to store excess energy that would otherwise be lost. This means that hydrogen can be used later as an energy source when renewable sources are not available. This makes the use of renewable energy more efficient and reliable. Compared to fossil fuels, it does not emit greenhouse gases and can therefore help combat climate change.
Because of its wide range of applications, hydrogen can help transition different sectors of the economy to renewable energy. It can be used in everything from fuel cell vehicles to powering energy-intensive industries and manufacturing (such as steel mills or cement plants).
Hydrogen can also be transported over long distances, facilitating the exchange of energy between regions and countries. As a result, it can help reduce dependence on local energy sources and increase energy security.
In summary, the use of hydrogen can help accelerate the energy transition and create a more sustainable energy supply. The storage of renewable energy, CO2-free use, versatility and long-distance transport make hydrogen a promising alternative to fossil fuels.
Rheonik is a pioneer in hydrogen measurement and has been providing solutions since 1999. We would like to present you our latest products and developments in a personal meeting. We look forward to seeing you at one of these stations this year:
April 25-27
Canadian Hydrogen, Edmonton/Canada
May 31 - June 02
CIPPE/HEIE, Beijing/China
June 28-29
Hydrogen Technology, Houston/USA
September 5-8
Offshore Europe, Aberdeen/Scotland
September 13-15
H2 Meet, Seoul/South Korea
October 02-06
ADIPEC, Abu Dhabi/VAE
Worldwide unmatched design and performance
Coriolis mass flow meters
Up to 1722 bar (24,969 psi)
Connection range from ¼" up to 12"
Flow range from 0.001 kg/min (0.002 lb/min)
to 30,000 kg/min (66,139 lb/min)
Wide turndown > 1:100
Up to 4000 measurement cycles/sec
Up to 0.05 % uncertainty
Rare materials available
Assurance Factor® at any time